Isn't Houzz just amazing?  I recently attended a seminar put on by Houzz about how designers  can  showcase their business on Houzz.com.
For for those of you who have yet to discover Houzz.com, it is  a website dedicated to interiors, architecture, landscape and much much more.  There are millions of photos to search and a wealth of information.
Houzz was created by a couple who wanted to renovate their home but could not find a website that had all the information and inspiration they were looking for.  There was no central source.  It is like looking through piles of design magazines and cutting out pages and pages of photos and articles….but now it is all in one place on line!
When you go to Houzz.com  you can search for literally anything to do with interior design.  You can post photos into Idea Books.  Then you can share Idea Books with clients.  You can even get information on products, how much they cost and where to find them.
Designers can open an account with Houzz and showcase their projects and services. The photos will go  into the library of photos that millions of people around the world can access.  Designers can  be recommended as a "Pro in your area".   A designer's Houzz page is really like a website.  It is amazing and Houzz will walk you through the process.
If you register and create your site be sure to get reviews from clients and vendors. When you get comments or questions, always respond.  Upload photos….good photos with at least 1000 pixels….of your work and make sure you use popular keywords.  It all helps you get recognition and makes you more "searchable". Link it to your website, Facebook page, Pinterest page, Twitter and Linkedin.  Oh, did I mention,  having a profile on Houzz.com  is amazingly free?
Just ask our member Marti Evans.  Marti and I went to the seminar together and little did I know she has an amazing Houzz page for her design business.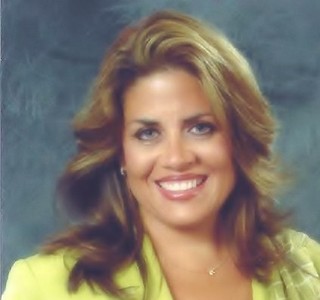 http://www.houzz.com/pro/evansdesign1/evans-design-associates-inc
Our new member Tom Dougherty of  T Square Construction also created a Houzz account after going to the seminar.  Be sure to check it out.  http://www.houzz.com/pro/tsquareservices/t-square-construction-services-llc
And guess who else is a Pro on Houzz,  IFDA  member John Eckardt of Creative Collection by Petal Pushers!
http://www.houzz.com/pro/petalpusherscreativecollection/creative-collection-by-petal-pushers

The seminar offered tips on how to create your account and how to make it "work" for you.  They also talked about what most people who go to Houzz are looking for. What do you think it is?  Bathrooms? Kitchens?….no… It's Storage!  They also like "going green" and technology at home.
This week Total Window also had a two hour workshop put on by Houzz with even more detailed information.  If you would like we can publish a second post on creating a Houzz proile.  Would you like our Florida  IFDA  Chapter to host their own Houzz workshop?
How do you use Houzz in your business?  Sometimes I create Idea Books specifically for a client and sometimes clients will send their Idea Books to me so I can see exactly what they like, and don't like.  It's great!  I must get to work on my own Houzz profile page.
Do you have a profile on Houzz.com?  Are you a Pro on Houzz?  Has Houzz generated business for you?  Many designers and other industry professionals are finding Houzz is the place to be and be seen.  What do you think?